"Reiki Online Course for Levels 1-2" is a Step-by-Step / Learn-From-Home Training Designed To Help You Consolidate Your Knowledge So You Can Practice Reiki With Confidence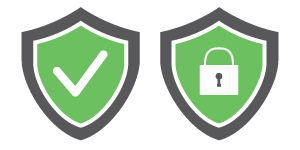 Your order will be processed on a secured server.
---
Who Is This Reiki Online Course For
---
This is a Text-Based Reiki online course with 3+ hours of Video Support. It is designed to help students learn at their own pace using the format that best suits their learning style.
Who should consider enrolling?
This Reiki online course focuses on Reiki levels 1 and 2 and is ideal for anyone looking to consolidate their knowledge, find that lost balance and transition from a confused enthusiast to a confident practitioner.
If you're a beginner who just went through the attunement process but you're confused and not sure what you are doing, this course is a perfect match. It will guide you through each fundamental phase and teach you how to look at Reiki structurally. Learn what you are healing and how to do it properly.
If you're interested in the distance attunement or have any other questions please
click here to send us a message
before purchasing to assess where you're at and how it's best to proceed!
---
Hi, I'm Vlad
---
Hi, I'm Vlad, and I've been practicing and teaching Reiki for over 15 years.
My passion for Reiki grew with time, and it didn't take long before I realized I wanted this beautiful art form to become part of who I was.
I took the time to learn and apply.
That's how, throughout the years, I became a Usui Reiki Grand Master & Teacher and also gained the Master Level in 3 other systems: Karuna, Shamballa, and Gendai Reiki.
I know how it feels to be all alone, trying to figure things out and even afraid to talk to others because of what they'll think of you.
It's actually very common, and it happens predominantly among family members and close friends.
And…Yes!
It takes dedication and work to overcome these struggles.
Luckily, you don't have to go through this to achieve remarkable results for yourself.
Surprisingly, you can do a lot by simplifying your approach.
And, best of all … from now on, you don't have to do it all by yourself!!
---
What You'll Learn In This Reiki Online Course
---
This Reiki online course is designed to accommodate most learning styles.
Modules 1 through 8 are text-based and cover everything you need to master Levels 1 and 2. It's like a manual you can refer to time and time again.
This is where you'll learn the fundamental principles and practices of Reiki, from self-treatment to using Reiki symbols and more advanced techniques.
Modules 9-14 are video only. They teach the same concepts but with a slightly different approach. It's a wonderful way to consolidate what you have learned in part 1 and really internalize that information.
You can pick and choose what you want to learn first.
But…
To make the most out of the course, you should always start with the text-based lessons. They are comprehensive yet to the point. Only then should you move on to the videos. They will reinforce what you have already learned in a slightly different way.
Have a look at the Table of Contents >>
---
Yes! I'm ready to Become a Confident Practitioner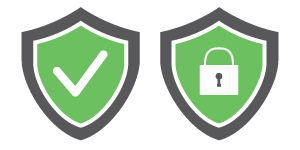 Your order will be processed on a secured server.
---
This Reiki Online Course Is Designed To Help You…
---
Understand what Reiki is from a spiritual perspective;
How it influences our mental, emotional, energetic, and spiritual layers;
How the universal energy flows and the importance of healing each body part;
Addressing the emotional imbalances at a core level;
And much more … ;
Just as it did for …
---
BONUSES
---
Along with the course you'll also be getting 4 incredibly valuable bonuses that will help enhance your overall experience.
Bonus #1 – 5 Methods To Use Against Malevolent Influences
When practicing Reiki, the need for energetic protection becomes self-evident. These methods will help protect you from negative and residual energies.
Bonus #2 – 3 Guided Meditations Text + Audio
This includes a meditation for reconnecting to the Universal Life Force Energy. Grow your spiritual potential by getting closer to your inner and higher self.
Bonus #3 – Usui Reiki Symbols Chart
Receive access to ALL 5 charts. These are digital downloads that sell for $28.00 each. Print it! • Frame it! • Hang it!
Bonus #4 – Chat With Me Directly
As a brand new owner of the "Reiki Online Course for Levels 1-2″ you'll also get priority access to my personal email… so, if you get stuck along the way, I'll be more than happy to assist you.
I understand that no matter how hard I try to simplify this method and how it's presented … there will always be folks with specific questions for their situations.
That's why I find it crucial to have unlimited support, and on top of the priority email access, you can always ask for help at each lesson. A comments section is always open, and you can learn from other replies as well as add your own.
So if you ever feel like you're stuck, or you're not sure what to do … or even if a certain explanation is not aligned with your thoughts…
All you have to do is send me an email or leave your message in the comments area, and I'll get to you as soon as possible.
---
Yes! I'm ready to Become a Confident Practitioner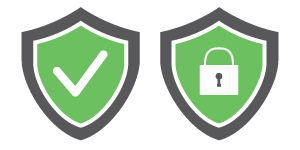 Your order will be processed on a secured server.
---
100% Satisfaction Guarantee
---
Your entire purchase will be covered by our 30 Day, No Questions Asked, Money-Back Guarantee.
Because I know how easy it is to understand and go through the entire content of the "Reiki Online Course for Levels 1-2″…
And that even those who feel lost and discouraged can find the support needed to break that barrier.
But…
Sometimes, trying new things can be a little uncomfortable.
That's why I decided to remove absolutely all of the risk from your investment today.
Simply follow the footsteps of other Reiki enthusiasts who have already (re)built their confidence using the "Reiki Online Course for Levels 1-2" … and who are enjoying the results an efficient Reiki practice offers them.
---
Frequently Asked Questions
---
Do I need a Reiki attunement before I buy this course?
To get the best out of the course and access the full potential of Reiki, I highly recommend having the attunement for at least level 1.
If you are not attuned, the information will still help, and you will be able to apply some of the level 1 techniques.
If you're interested in the distance attunement or have any other questions please
click here to send us a message
before purchasing to assess where you're at and how it's best to proceed!
I'm new to Reiki. Is this Reiki online course a good fit?
The "Reiki Online Course for Levels 1-2" is for anyone who wants to consolidate their knowledge, get unstuck and find clarity, or even start practicing again.
The information inside will serve you as a point of reference throughout your life.
So, whether you're just starting out or simply want to take advantage of the full power of levels 1 and 2, you'll find everything you need in this course.
[Refresher] – I haven't practiced in a while. How is this Reiki online course going to help me?
The course is designed to take you step-by-step from wherever you got stuck in your Reiki journey and help you find answers and results. With to-the-point, guided information, each chapter has the role of helping you progress to the next one without leaving room for confusion.
There is also a meditation for reconnecting to the universal life force energy included in the course. If you haven't practiced in a while, this will help you have a smoother start.
Still, this Reiki Online Course goes both deep and wide, meaning it serves the beginner as well as someone looking to get back to practicing Reiki.
But if you're already familiar with the most common concepts and just want to bring Reiki back into your life more directly – this Reiki Refresher Course might be a better fit.
How long do I need to practice Reiki to see results?
Results vary from one practitioner to another.
The type of result you plan to achieve is also important. It's one thing to practice Reiki to relax and another to solve deep emotional issues.
Obviously, the latter takes longer, so take that into account.
Either way, the best thing is to find consistency and be happy with each completed session.
Some people might feel the Reiki energy flowing from day one, while others are non-sensitive and believe Reiki doesn't work for them.
Regardless of your sensitivity level, results can only be achieved through consistent practice. Even if you feel the energy flowing, this doesn't mean you'll reach your goal in a couple of days.
The one detail that truly makes a difference is understanding what you are healing.
That's one of the key elements the "Reiki Online Course for Levels 1-2" is going to help you with.
Can I get this information from books?
Yes and no. Reiki books are a great way to expand your knowledge, but they can also become a good excuse to procrastinate when you need to make progress.
This course is not a summary of the most popular publications.
It's the result of my years of experience, attending countless seminars, and learning from multiple Reiki teachers. It didn't require just time and dedication but also a considerable amount of experience to put everything together.
It's the information I wish I had when I was stuck, and I needed something clear, to the point, that would put me back on track.
If I get stuck, can I ask questions?
Yes!
You are not alone in this.
Each lesson ends with a comments section. If there is anything you would like to ask, you can leave your question there, and I'll be more than happy to assist and help you get unstuck.
Once you become a student, you also receive priority access to my email address.
This way, I can offer personalized advice when needed.
---
Enroll in the Reiki Online Course for Levels 1-2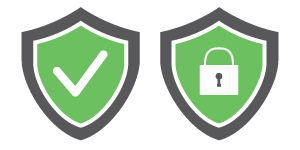 Your order will be processed on a secured server.