Bring Reiki back into your life to help yourself and others with a fundamental Reiki Refresher Course.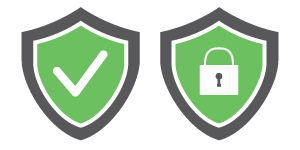 Your order will be processed on a secured server.
---
Who Can Benefit From This Reiki Refresher Course
---
The Reiki Refresher Course is specifically designed for:
Those who practiced in the past and are now ready to bring Reiki back into their lives;
Those looking to get unstuck, grow their confidence level, and practice more efficiently;
Those who feel confused after their attunement and are not clear on what they've received or how to move forward;
The second-time student who wants to improve through a different perspective;
Its role is to help you become the true master of your inner-self by internalizing the core fundamentals and accessing more profound levels.
Become aware of what the universal energy does in its path so you can use it to your advantage. This should enable you to enjoy Reiki at its full potential and eventually serve others.
This is not a how-to guide but rather a way to:
Reconnect with the universal life force energy;
Reinstate that lost balance;
re(Start) your Reiki practice with as little friction as possible;
It's also not for everyone! If you're new to Reiki, this course will not make much sense. The content is meant for those who have some experience and are familiar with the basic notions.
Also, if you're looking for a quick fix, something that will help cure all your ailments overnight, this is not where you want to be. Instead, this course offers a more holistic approach that will provide a solid roadmap to applying the Reiki techniques more efficiently.
It's the perfect companion for those seeking a guided approach towards clarity and confidence.
---
Why Am I Qualified To Put Together A Reiki Refresher Course
---
Hi, I'm Vlad!
I'm a Usui Reiki Grand Master & Teacher who has been practicing and teaching for over 15 years. My passion for Reiki took me on a long journey of self-discovery and growth, and I'm excited to share what I've learned with you.
Throughout the years, I became a Usui Reiki Grand Master & Teacher and also gained the Master Level in 3 other systems: Karuna, Shamballa, and Gendai Reiki.
It's been a beautiful ride, but with its share of ups and downs.
Being close to giving up because I lost faith in my abilities to regain balance through Reiki and control my anxiety and social discomfort was one of them.
Still, I was among the lucky ones.
I didn't have a Reiki Refresher Course … hence the reason for creating this one.
But I did have the support of like-minded people who helped me get back on track.
That's what recommends me the most…
It's not the fancy certificates but the fact that I've been where you are right now. I understand what it's like to be confused and uncertain about what you are doing.
There were many times when I wanted to quit. Still, somehow, I managed to stay motivated and found various ways to move forward without wasting time on unnecessary distractions.
Unfortunately, not everyone enjoys this privilege.
Usually, you're all alone … trying to figure things out and even afraid to talk to others because of what they'll think of you.
And…Yes!
It takes dedication and a lot of hard work to overcome these barriers.
Luckily, you don't have to go through all this to achieve remarkable results for yourself.
There's a lot you can accomplish by simplifying your approach.
Reiki has been responsible for so many great things in my life, and I believe it can do the same for you with the right guidance and support.
Best of all … from now on, you don't have to do it all by yourself!!
I'll be here to guide you and answer your questions whenever needed.
---
What You'll Learn In This Reiki Refresher Course
---
One big influence was the concept of "deconstruction," which belongs to the French philosopher Jacques Derrida. Its theory can become very complex, but in its simplest form is how to break down complex structures into manageable blocks.
Instead of trying to internalize huge amounts of information in an undefined timespan, you get to see everything from above and learn in small chunks.
Not only that, but these individual blocks are the indispensable components of a solid Reiki foundation.
Let them become clear in your mind, make them part of who you are, and with time, you'll never struggle with self-doubt ever again.
That's how I believe a properly designed Reiki Refresher Course should look like.
While I was reading about Jacque Derrida and a few other people with an impressive set of teaching skills, like the chess prodigy Joshua Waitzkin … something instantly clicked. The cloud above my head suddenly disappeared, and it was like I could see the forest for the trees.
This revelation helped me summarize everything needed for someone looking to practicing Reiki with confidence, and find balance through a clear approach, to only 4 essential steps:
• • •
#1 How To Have A Healthy Start
It's always exciting to put your hands together and slowly travel through your energetic anatomy. It's what Reiki looks like in the end and where everyone's focus is.
But this stage should come later down the road.
As appealing as it may look like, it can become a major hindrance if you don't know what's happening behind the scenes.
Reiki is not just about the physical act of placing your hands on certain parts of the body. It's a holistic approach that involves much more than that.
As someone looking to refresh their knowledge, it's crucial to do things slightly differently this time around.
Therefore, a mindset exercise where you can set the correct expectations is what we'll start with.
It can look like something you would want to skip. We all want the good stuff, right?
But this is an effective Reiki Refresher Course, not an overview of the most popular tactics.
These small and full of essence details will weigh heavily on the success of your Reiki journey.
They will lay a strong foundation on which your confidence can develop harmoniously;
Having these tools with you from the very beginning will help you avoid unnecessary struggles later on;
This approach will make it easier to find consistency and keep going because you now understand how the mechanism functions;
Reiki is more than just a way to relax. It's an engine for spiritual growth.
#2 Learn What You Are Healing
Answer important questions and unravel many unknowns.
It's nothing wrong with practicing at random, but you want to enjoy Reiki at its true potential.
Knowing what you are healing will allow you to acknowledge and understand the changes that occur.
You won't be fighting symptoms anymore but addressing the real issue by starting to heal from the root cause.
Reiki will surface emotions and energies stored in your body and offer clues about the past event that led to the manifestation of certain symptoms.
You'll become more aware of your role in these events and see how you can change things for the better. Moreover, by understanding what the universal energy does in its path, you'll no longer have to rely on guesswork.
Through this knowledge, you will be able to use Reiki for problems that haven't even presented themselves yet. You'll develop a preemptive approach and gradually learn how to gain more control over your life.
#3 Bring Reiki Back Into Your Life
Once we have the fundamentals in place that are crucial for healthy development, it's time to bring Reiki back into your life.
The Reiki Refresher Course includes a meditation for reconnecting to the universal life force energy and some simple self-care techniques to help you reintegrate Reiki into your everyday existence.
If you've been away from Reiki for a while, this is the perfect place to start because it will introduce you to a higher vibration in your optimum rhythm.
At this stage, you'll discover the hand positions, Reiki principles, and how to connect with your spirit guides. This won't be a simple run-through of the concepts but rather a deep exploration of what each element represents and its role in our practice.
This smooth transition will allow you to feel comfortable and confident using Reiki in your daily routine.
#4 Go Beyond Self-Treatment
You're now armed with a fundamental understanding of what Reiki is and how to properly use it to get the most out of it.
It's time to use what you have learned to enhance your practice with specific techniques.
This is when you may start to:
Assist others and even support your past and present using the distance healing method;
Cleanse your energetic fields from unwanted energies that you gather in these processes;
Address the emotional and mental side of healing to balance the relationship with yourself and others;
Time and practice will allow you to continuously explore and deepen your Reiki knowledge to adapt it to your needs.
These are some of the most helpful techniques you can progress to once you have become comfortable with the basics. They are also a small taste of what you can achieve with Reiki.
Explore the Table of Contents
| Module 1 | A Healthy Start | |
| --- | --- | --- |
| Lesson 1 | Defining Reiki's Role In Our Lives | |
| Lesson 2 | How To Look At Reiki | |
| Lesson 3 | A Mindset Exercise | |
| Module 2 | Energetic Anatomy | |
| Lesson 1 | The Big Picture | |
| Lesson 2 | The Subtle Bodies | |
| Lesson 3 | The Chakras | |
| Module 3 | Essential Components | |
| Lesson 1 | Reviving The Reiki Principles | |
| Lesson 2 | The Importance Of The Reiki Spirit Guides | |
| Module 4 | Reiki Practice | |
| Lesson 1 | Meditation For Reconnecting To The Universal Life Force Energy | |
| Lesson 2 | Defining The Essential Elements | |
| Lesson 3 | Reiki Hand Positions | |
| Module 5 | Beyond Self-Treatment | |
| Lesson 1 | Reiki Distance Healing | |
| Lesson 2 | The Combing Technique | |
| Lesson 3 | Reiki Methods For Addressing Specific Health Disorders | |
| Lesson 4 | Finding Results With Reiki | |
---
Ask Questions And Get Real Support
---
The Reiki Refresher Course is a text-based, self-paced, online course that's available to you 24h/day, 7 days/week.
You can cover the entire material in one sitting and return to the lessons you feel you need to spend more time on or take them individually and complete them over a longer period.
Use your intuition, learn and apply, and always revisit those areas which can make a difference in your practice.
But what do you do when questions arise? Well… glad you asked.
Each lesson has a 'Comments Section' that allows you to post your questions and receive replies from other students as well as the teacher.
Yet, the best part is that you'll receive priority access to my inbox and, therefore, address your concerns in much more detail.
Both these features are pretty rare at this price point. Still, I aim to engineer a system that will lead to happy practitioners rather than a faceless customer factory.
This will help you get unstuck quicker and move forward with more clarity. It's also how we can all bring a genuine contribution to our part of the world and hopefully support a more significant change.
---
Yes! I'm ready to Bring Reiki Back into my life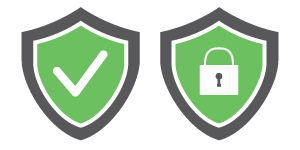 Your order will be processed on a secured server.
---
What Others Are Saying About The Reiki Refresher Course
---
"The lack of confidence comes from my childhood when I was told that I'm not good at math or my dreams are 'not aligned with reality'. It was even more difficult later when I was interested in natural medicines but this wasn't on the 'accepted topics list' in my social circles. Reiki helped a lot but I often struggled with questions and the fear of talking to others about it. Finding your course and the support I had while understanding so much more about this practice was as they say 'a breath of fresh air'. Appreciate your work!" – Carla
---
Frequently Asked Questions
---
I haven't practiced in a while. How is this course going to help me?
The Reiki Refresher Course is designed to take you step-by-step from wherever point you got stuck in your Reiki journey and help you find answers and results.
With its to-the-point approach, each chapter has the role of guiding your progress without leaving room for confusion.
It also includes a meditation to reconnect to the universal life force energy, ensuring a smoother start.
Most importantly, it's created with the 'refresher' in mind. This means it offers only the essential information to help get you back on track without wasting time with unnecessary details.
Still, it goes deeper where it matters most, offering valuable insights to enhance your understanding and practice of Reiki.
Do I need a Reiki attunement before I buy this course?
The information included in the Reiki Refresher Course is specifically designed to help people get back to practicing Reiki, so I assume you already have one.
If you're new to Reiki, you can start here.
If you're looking for more than just an introduction and even consider a distance attunement, check out this Reiki online course.
Even without an attunement, you can still implement the techniques for level 1. This course will help you better understand where the universal life force energy flows and what it does in its path. It's a way to use Reiki consciously and with a more profound intention.
How long do I need to practice Reiki to see results?
Disclaimer: My results are not typical, and yours will vary significantly. I invested a lot of time and resources in learning and practicing Reiki. Not everybody is the same. Each person has their own level of dedication and time to spend. While the testimonials are real, they are no guarantee of success.
Having said that, this Reiki Refresher Course has a few general policies:
• The type of result you plan to achieve is crucial. Being honest with yourself from the very beginning will help you progress without too much stress. It's one thing to practice Reiki to relax and another to solve deep emotional issues. Obviously, the latter takes longer, so take that into account.
• The best approach is to enjoy the process more than focus on the end goal. If you celebrate each completed session and mark it as a success, you'll find consistency sooner than expected. This is key to achieving those long-term benefits.
• Some people might feel the Reiki energy flowing from day one, while others are non-sensitive and believe Reiki doesn't work for them. You can only find results through regular practice regardless of your sensitivity level. Even if you feel the energy flowing, this doesn't mean you'll reach your goal in a couple of days.
Can I get this information from books?
Yes and no. Reiki books are a great way to expand your knowledge, but they can also become a good excuse to procrastinate when you need to make progress.
This course is not a summary of the most popular publications. Instead, it results from my years of experience, attending countless seminars, and learning from multiple Reiki teachers. It didn't require just time and dedication but also a considerable amount of knowledge to put everything together.
It's the information I wish I had when I was stuck and needed something clear, to the point, that would put me back on track.
What if the course is not for me?
We do our best to make everyone understand what to expect before purchasing any of our products. Reikiscoop is here to help you improve your practice and grow your confidence levels, not trick you into buying what you don't need.
Yet, sometimes stars do not align, and that's ok.
If you feel the Reiki Refresher Course is not for you in the first 30 days after the purchase, we'll refund your payment – no questions asked!
If I get stuck, can I ask questions?
Yes!
You are not alone in this.
Each lesson ends with a comments section. If there is anything you would like to ask, you can leave your question there, and I'll be more than happy to assist and help you get unstuck.
Once you become a student, you also receive priority access to my email. This way, I can offer personalized advice when needed.
---
Bring Reiki Back Into Your Life
---
Reiki is a life-long journey that starts with tiny steps.
As you evolve, your practice will too. It's a natural and flexible way to reinstate balance at the mental, emotional, and physical level … it's an engine for spiritual growth.
It might be scary at times, but the excitement of exploring yourself through the thing you care about so much doesn't go away.
One thing is for sure: nothing will ever happen if you don't take action. To see results with Reiki, you need to learn, practice, and assess.
So, take that next step, trust yourself, and keep moving!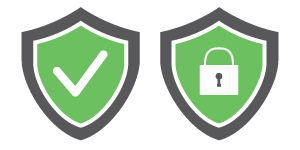 Your order will be processed on a secured server.