Learn how to connect with 64 Unique Symbols for Health, Abundance, and Spiritual Growth.
NOTE: This is a digital product. After the purchase you'll be provided with a download link.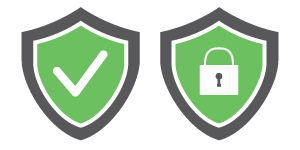 Your order will be processed on a secured server.
As Reiki practitioners and spiritual students, our interest in symbols only grows with time. It's human nature to understand the world around us and explore new ways to improve our craft.
"The Ultimate Reiki Symbols Guide" is designed to be a trusted partner in your spiritual journey.
It covers the main symbols from Usui, Karuna, and Shamballa Reiki systems, plus 38 additional ones.
You have all the information in one place to procrastinate less and invest more time in discovering each symbol through your practice.
You don't have to worry about wasting precious hours searching through multiple sources and trying to put the pieces together. The essentials are all in one place, structured in an easy-to-read and actionable format.
---
How Will This Guide Help You
---
There's a lot of information online these days.
Books and manuals can also provide proper guidance, but it's easy to get overwhelmed by the sheer amount of resources and the time required to browse them.
Having everything in one place might seem as the most apparent benefit.
Yet … "The Ultimate Reiki Symbols Guide" offers a profound gain that's more meaningful and not evident at first sight.
Its value becomes present once you understand the power of going beyond a symbol's standard features.
Example:
Embracing Cho Ku Rei and experimenting with it in various situations can become an amazing catalyst for your spiritual growth. On the other hand, approaching Hon Sha Ze Sho Nen superficially might help you reach a fraction of what you can do with Cho Ku Rei.
It's easy to be delighted (and misled) by more sophisticated or "advanced" symbols.
Keep in mind that there's no one symbol more powerful than the other. They just have different roles, and you should take your time with each of them.
• • •
This guided promises a thorough analysis of each symbol.
You'll discover a full set of applications and approaches that will potentially boost your understanding and maximize the use of every single one.
---
Hi, It's Vlad
---
I've been practicing and teaching Reiki for over 15 years. Working with symbols and studying them was always more than a way to enhance my practice.
This passion has led me to draw each line, study every shape, and ask questions that might look abstract to others.
I created "The Ultimate Reiki Symbols Guide" on an unconventional foundation and years of experience of using Reiki on myself and others.
You'll notice that it doesn't follow a standard structure as it focuses less on theory and more on helping the reader find quick answers.
---
What You'll Learn
---
Avoid traveling off the beaten path and transform your journey into a familiar way home.
You can always practice Reiki at random with good results. Still, being aware of what you are healing and exploring each symbol beyond its standard features can help you achieve specific results and enjoy a more complete experience.
It's how you transition from a way to relax to genuine spiritual growth.
The Ultimate Reiki Symbols Guide:
Covers the main attributes of each symbol;
Teaches you how to use them;
Includes concepts and applications that I've discovered through practice and working with various Reiki Masters and students;
Helps you navigate uncertainty and guide you towards what matters;
Features symbol sequences to focus on specific imbalances (and more);
NOTE: You can print each symbols as you see below.
---
SAMPLE:
What's Inside
The guide includes all the main symbols from Usui, Karuna, and Shamballa Reiki systems plus 38 additional ones.
That's around 64 symbols in total.
The Table of Contents is therefore pretty long. If you want to see how it looks like…
Click here to see the Table of Contents >>
---
Who Is This For
---
If you ever doubted that you're using a symbol wrong or that the information you have is incomplete, you're in the right place.
This guide is designed to answer these questions, help raise your confidence levels, and ensure a smooth path towards an efficient practice.
You may be at the beginning of your journey or using Reiki in your daily life for years. Regardless, it's always room for improvement. That's how this guide can help. It will serve as support for specific issues or a manual as you develop new skills.
---
Explore Your Favorite Symbol Starting Today
---
Use "The Ultimate Reiki Symbols Guide" as a point of reference and trusted partner that you can come back to each time you have questions.
Browse through the different symbols at first and choose the one you resonate with the most or need for your particular situation.
Take the time to understand its attributes and slowly integrate them into your practice. Then, notice the changes, assess the results, and improve your technique once you receive feedback.
NOTE: This is a digital product. After the purchase you'll be provided with a download link.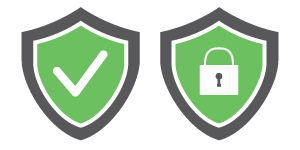 Your order will be processed on a secured server.
---
Frequently Asked Questions
---
Do I need a Reiki attunement before I buy this Reiki symbols guide?
Not necessarily. It's ideal to have an attunement to benefit from the symbols' full potential. That being said, you can still use each of them to some extent. Also, some symbols featured in this guide don't require attunements or are meant to be hung on a wall or carried with you.
I'm new to Reiki. Is this something that I need right now?
This Reiki symbols guide is designed to serve as a manual throughout your entire spiritual journey. It's not a requirement as you get started, but if you're serious about Reiki, it will certainly serve you well in the years to come. If you're new to Reiki, "Reiki Online Course for Levels 1-2" would be a better course.
Why should I buy this course? Isn't there enough information online?
Yes and No. You could simply do your own research and put things together. But, having done this already, I can tell you that it's not only challenging, but you also need books, notes, and manuals that are not easily accessible online.
The role of this guide is to help you improve and challenge yourself year after year. Even if you know what Cho Ku Rei is, and have used it many times over, coming back to the same information after a while, when you have more experience, will help you see things through a different lens.
Plus … you get to have everything in one place and even print it out if you want. You won't need to spend countless hours searching for symbols. Instead, you can focus on using them in your practice and reach your goals faster.
If I get stuck, can I ask questions?
Of course. There are moments when a real person can open your eyes and help you see something that is right in front of you. It happens to all of us. That's why I find it crucial to offer support whenever needed.
---
NOTE: This is a digital product. After the purchase you'll be provided with a download link.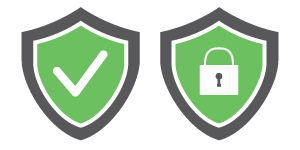 Your order will be processed on a secured server.